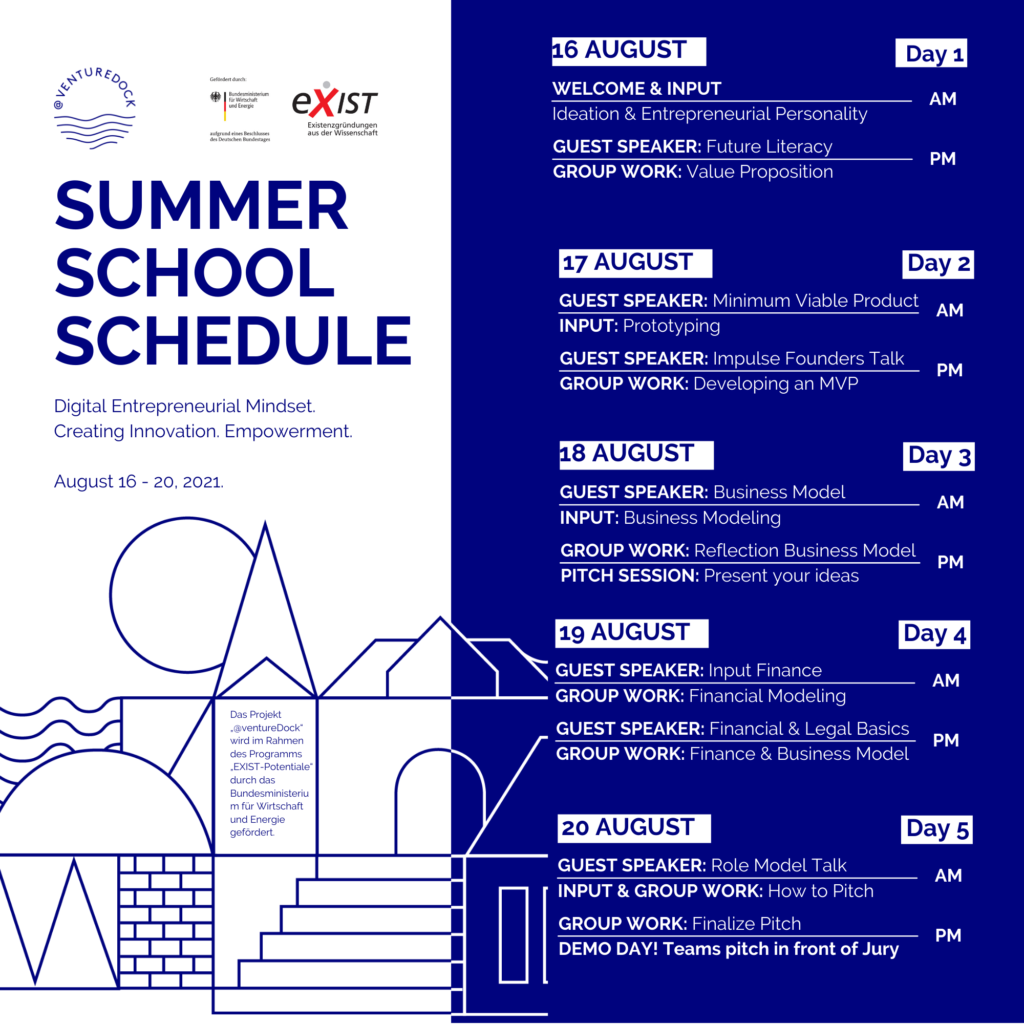 Work in interdisciplinary teams on your own ideas in order to reflect on the opportunities and challenges of implementing innovative ideas in a practical way. From idea, to concept, to pitch.
This 5 Day Summer School with a daily schedule from 10am-5pm will accelerate your idea to the next level. Experts from the campus wide project @ventureDock, experienced entrepreneurs as well as guest speakers will provide you with various topics, workshops and insights, such as validating your ideas, concept creation, prototyping, storytelling and marketing. All students are welcome, whether you aready have an idea to work on or not yet – we are excited to support you in all areas. Read here more about @ventureDock and get to know the team.
Secure your spot and sign up here today. We are excited to welcome you!
The school will take place online and in English, there will be no ECTS. We are excited that our friends from the startup community DOCK 1 support the Summer School!
If you have questions, reach out to Franziska: franziska.schmitt@uni-flensburg.de
Your @ventureDock Team.